KRAV MAGA, SELF DEFENCE, MMA, BOXING, FITNESS
TAKE ADVANTAGE OF 1-2-1 PRIVATE TRAINING WITH A RANGE OF OPTIONS FOR PRODUCTIVE SESSIONS AT INSTITUTE KRAV MAGA CORK
Whether it's work or family commitments it can be difficult to make it to public classes.
Private lessons are an effective and efficient way to learn Krav Maga. You have the undivided attention of one instructor, benefiting your technique with detailed instruction.
Students taking private lessons or who supplement their training with one-to-one Krav Maga tuition find their skills improve rapidly and move through the system faster.
If you want more personal attention, or you are unable to attend regular classes, these focused sessions are ideal! Personal training in Krav Maga is a great way to quickly learn skills to effectively protect yourself and to improve your physical fitness. Training is specifically tailored for you and you will be advancing at your own pace. In these sessions you can choose to work through the regular Institute Krav Maga Ireland curriculum or you can choose to focus in a specific area that interests you. Subject to availability, we offer 1 on 1 or small group lessons to hone your skills or get a fast track on your Krav Maga training. We can tailor classes specifically to take into account your skill and fitness levels to help you achieve your goals. These sessions are in high demand and we know you are busy so let us know when and where you would like a lesson and we will check availability. We can offer you training in our FULL TIME KRAV MAGA CENTER in Cork. This FULLY equipped studio offers all the equipment you need for private Krav Maga Self Defence training as well as small groups of up to 20 people. We're happy to arrange dates and times to suit your needs and how long you want your session to be. Don't hesitate to contact us for your personal training and CALL US NOW on 085 710 3924 to book your private one-to-one session.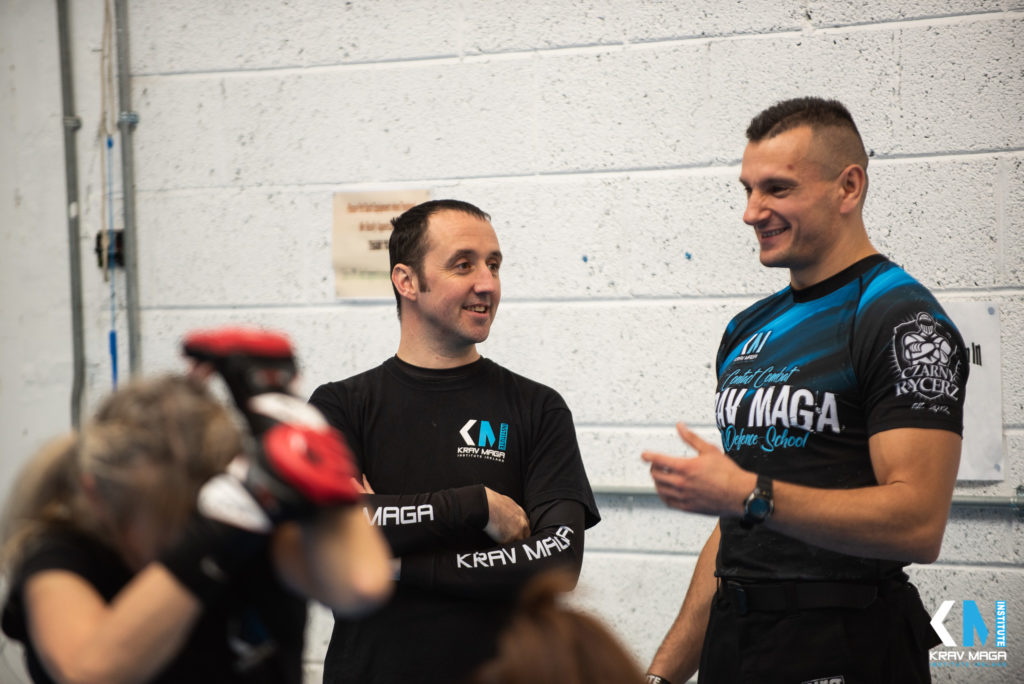 PRIVATE TUITION OFFERS YOU A RANGE OF ADVANTAGES
A PRIVATE SESSION ALLOWS OUR INSTRUCTOR TO GIVE YOU HIS FULL ATTENTION FOR THE DURATION OF THE SESSION. FOLLOWING ARE SOME OF THE BENEFITS